Wednesday, August 4 is the first day of school for all Smith County students. NMS will once again follow a staggered schedule this day to allow smaller meetings between parents, students, and teachers. The meeting with your child's teacher will be scheduled by their last name as follows: A-F - 8:00-8:30 G-L - 8:30-9:00 M-R - 9:00-9:30 S-Z - 9:30-10:00 We are working with GES to try and help make it possible for parents with children at both schools to be able to attend meetings at both schools. If there is a conflict with your time, please contact your child's teacher and they will work with you to arrange another time. It is very important for you and your child to attend this meeting as they will be receiving important information. Busses will not run on this day, breakfast will not be served, and this schedule does not pertain to NMS pre-k students. If you have any questions please contact Shawn Frye at
fryes1@smithcoedu.net
. Remember we will also be having new student registration on Wednesday the 28th from 2-5 for any students that have not yet registered. We look forward to seeing you August 4th!

We will be having new student registration on July 28 from 2:00 - 5:00.
Due to the threat of severe weather, all Smith County schools will be closing at 12:00, March 25.

Due to the recent increase in cases of COVID-19, all Smith County schools will be closed the week of Thanksgiving (Nov. 23-27), and will move to a hybrid schedule on Nov. 30. Beginning Nov. 30, all Smith County Schools will be virtual every Wednesday to allow for deep cleaning mid week. All in-person students at New Middleton School will begin attending school on Monday, Tuesday, Thursday, and Friday at full capacity until Friday, February 12. If you have a child who attends a different Smith County School, please check the social media site or website of the other school.
Just a reminder, All students will begin attending school everyday starting Aug. 31. This does not include the students on the virtual contract. Be sure to check out our September newsletter on our website and on Facebook.
Our plans for reopening are posted on our facebbok page and on our website. If you do not plan on returning to NMS please send Mr. Frye an email,
fryes1@smithcoedu.net
Please let us know if you have any questions.
Smith County School's virtual learning contract has been posted on our website and facebook page.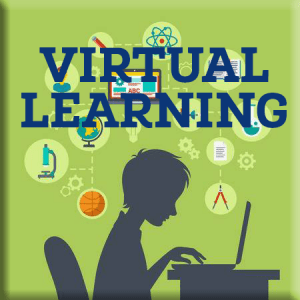 Plans for August 5, 2020 at NMS has been posted to our website and our Facebook page (NMS-New Middleton School)
Smith County Schools: Per Governor Lee's recommendation, Smith County Schools will be closed for the remainder of the school year. More information will be forthcoming regarding the closure through our website rmd.me/tLzKVvnNfHE

Hello N.M.S. family. I just wanted to remind all of you that I will be sharing more material for the kiddos on Thrillshare. So don't forget to check in from week to week. Just click on this link or copy and paste in search bar.
https://www.smithcoedu.com/o/new-middleton/teacher_pages#/
Then select my name, Jeff Grisham, N.M.S. and you should find the activities. Enjoy and hope to see you soon!
Per Governor Lee's recommendation, Smith County Schools will be closed until Monday, April 27th. We will pass on information as it becomes available and re-evaluate at a later date.
Smith County Schools will now be closed through Friday, April 3, 2020. The Smith County Board of Education will continue to monitor the COVID-19 pandemic and follow CDC and TDOE guidelines. Please continue to check our website for details. smithcoedu.com

Smith County Schools are implementing preventive measures in regards to the Coronavirus. We want our staff, students, and parents to know we are taking the recommended CDC and TDOE prevention guidelines. Our staff is sanitizing schools and buses daily and thoroughly cleaning frequently touched surfaces and stocking schools with extra soap, paper towels, and disinfectant wipes. Teachers will be allowing more time for hand-washing and the school system has provided guidance to principals to help support them in making the best possible decisions for their students, school, and community.

We are excited to announce our new website! The Live Feed is where you can find important updates and fun stories about what's happening in school. We hope you enjoy the new site and find it easy to navigate!
Welcome to our new website!