Tuesday, May 3 - NO SCHOOL!
SCMS Baseball Tryouts Thursday, May 26, 2022 4:00 P.M. at SCHS Baseball Field **must have a current physical to tryout for any incoming 6th-8th grade students
We hope to see everyone at SCHS tonight!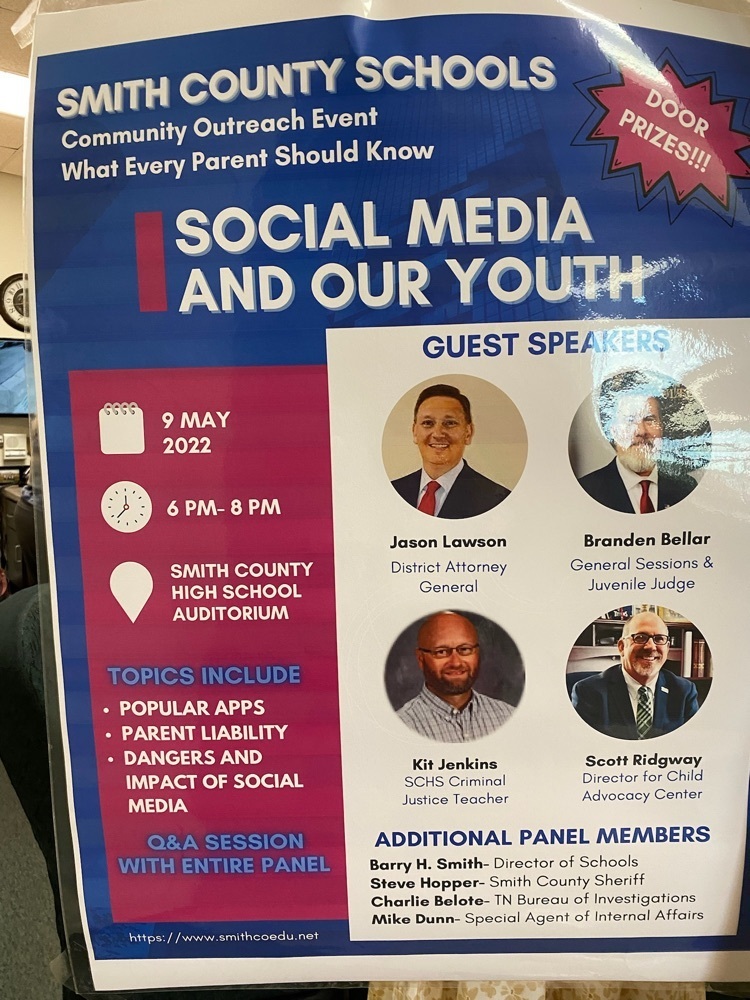 Lots of upcoming sports tryouts listed! See the calendar for further information!
ATTENTION PARENTS: IMPORTANT! Please check your email address in Skyward. Emails about yearbook orders are being sent to you through the email address we have on file in Skwyard. Please make sure you have a current email address on file for us. Thank you!
Check out 5th Grade's new class pet!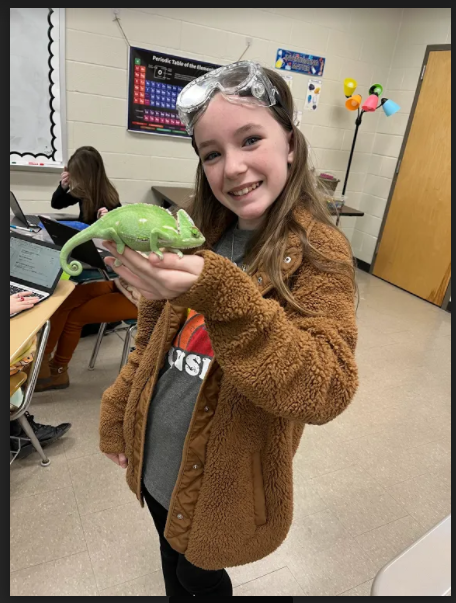 FINAL EXAMS EXEMPTIONS Any student in grades 5-12 will be exempt from final exams if they meet the following criteria: Whole Semester Half Semester Course Traditional A/B Courses Traditional A/B Courses 93-100 5 absences 3 absences 3 absences 2 absences 85-92 4 absences 2 absences 2 absences 1 absences 75-84 3 absences 1 absences 1 absences 0 absences The cut-off for attendance for the Final Test Exemption will be the last school day before final tests are scheduled to begin. Students who have attained the necessary grade average will be exempted only if a parent or legal guardian has signed the appropriate form acknowledging awareness of the exemption and gives permission for the student not to attend school on the day(s) of exams. Each student that does not attend school on exam days must have a parental consent form on file. Any student who has attained perfect attendance in an individual subject, and has a grade of 75 or above, will be exempt from the final test. Students may elect to take the final test if desired.
An all-day ACT Boot Camp is being held Saturday, March 12th at 8:00 am. Dr. Tim Setterlund will be providing the training. This workshop is for 11th grade CTE students but non-CTE students may sign up. Contact SCHS to sign up. It will be held in the cafeteria at Smith County High School.
Please see the attached message about bus 66!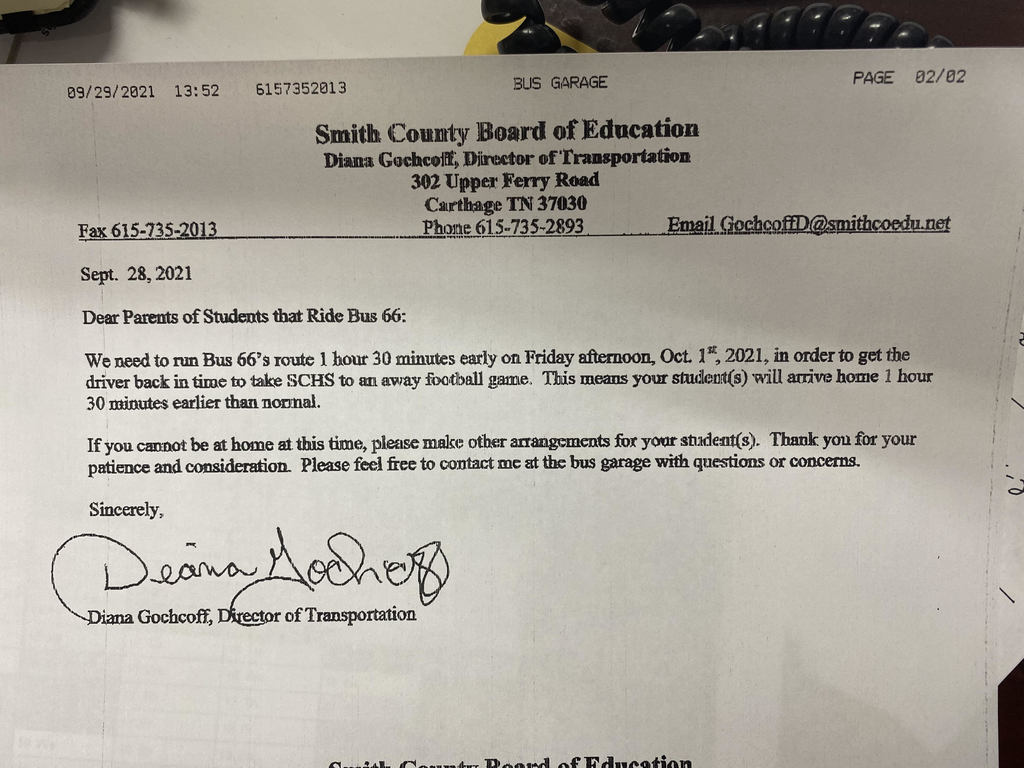 Next week is Homecoming Week for Smith County Middle School with themes each day for the student body!!!! Monday (9/6)- Labor Day- NO SCHOOL Tuesday (9/7) - Wear your Red, White, and Blue "America Day" Wednesday (9/8) - Twin Day Thursday (9/9) - Favorite Team Jersey day Friday (9/10) - Black and Gold Day!!!
Please see the attendance Policy for Quarantined Students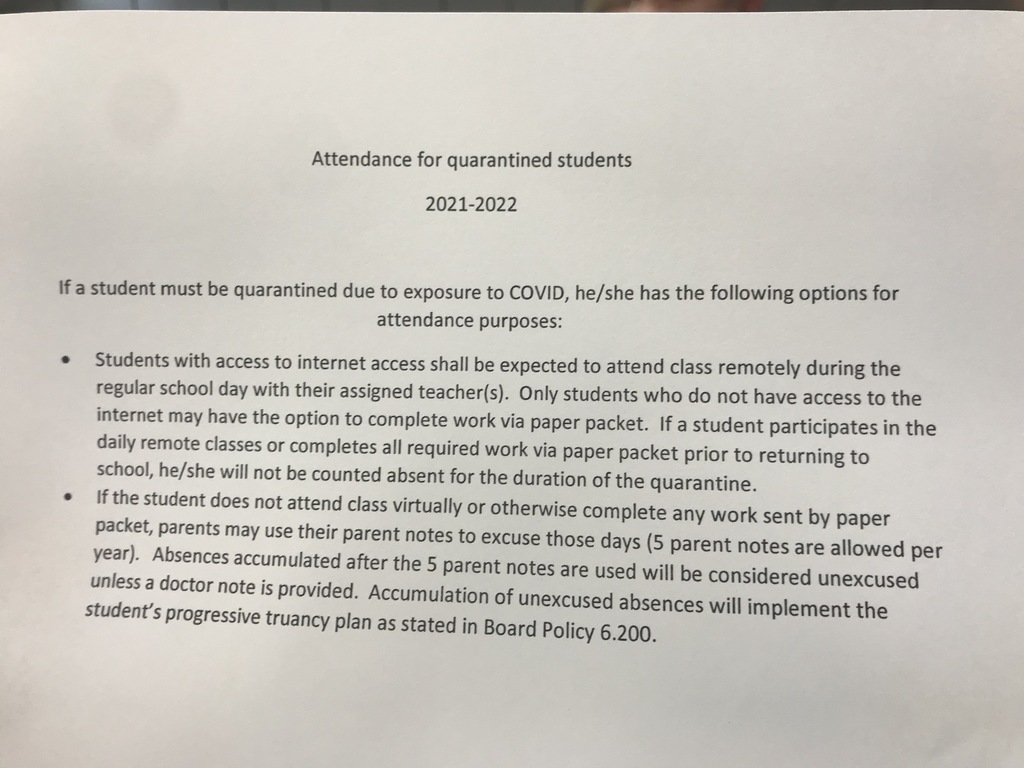 No outside drinks (to go cups) will be allowed at school. Bring an empty refillable water bottle, and it can be filled using our water bottle fountain at school. Unopened plastic bottle drinks are allowed.
Bus 52 Information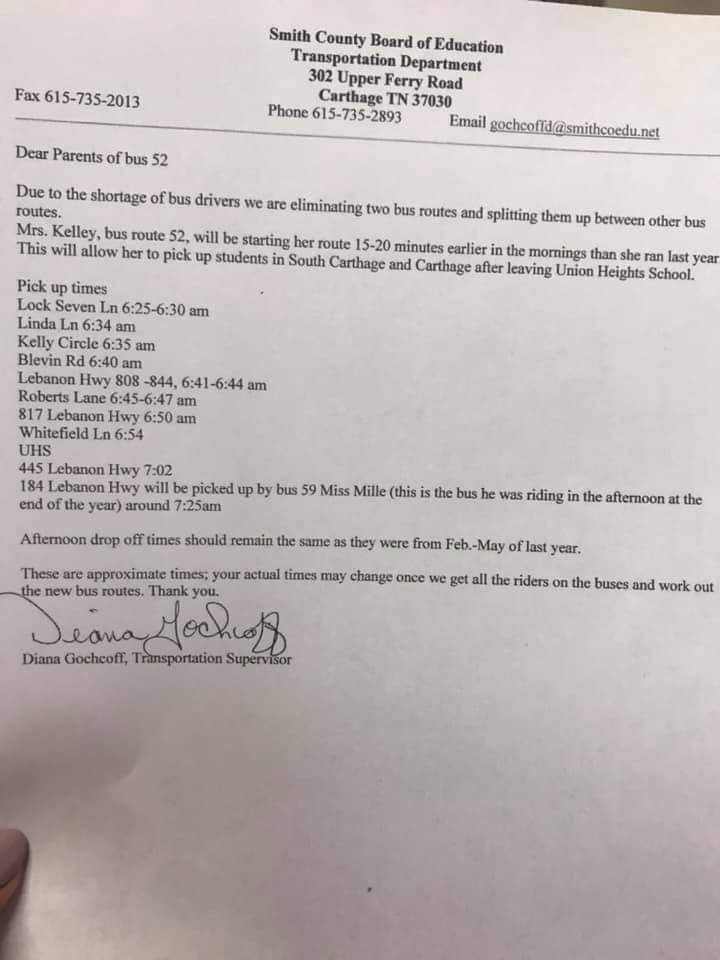 Changes to bus 58 route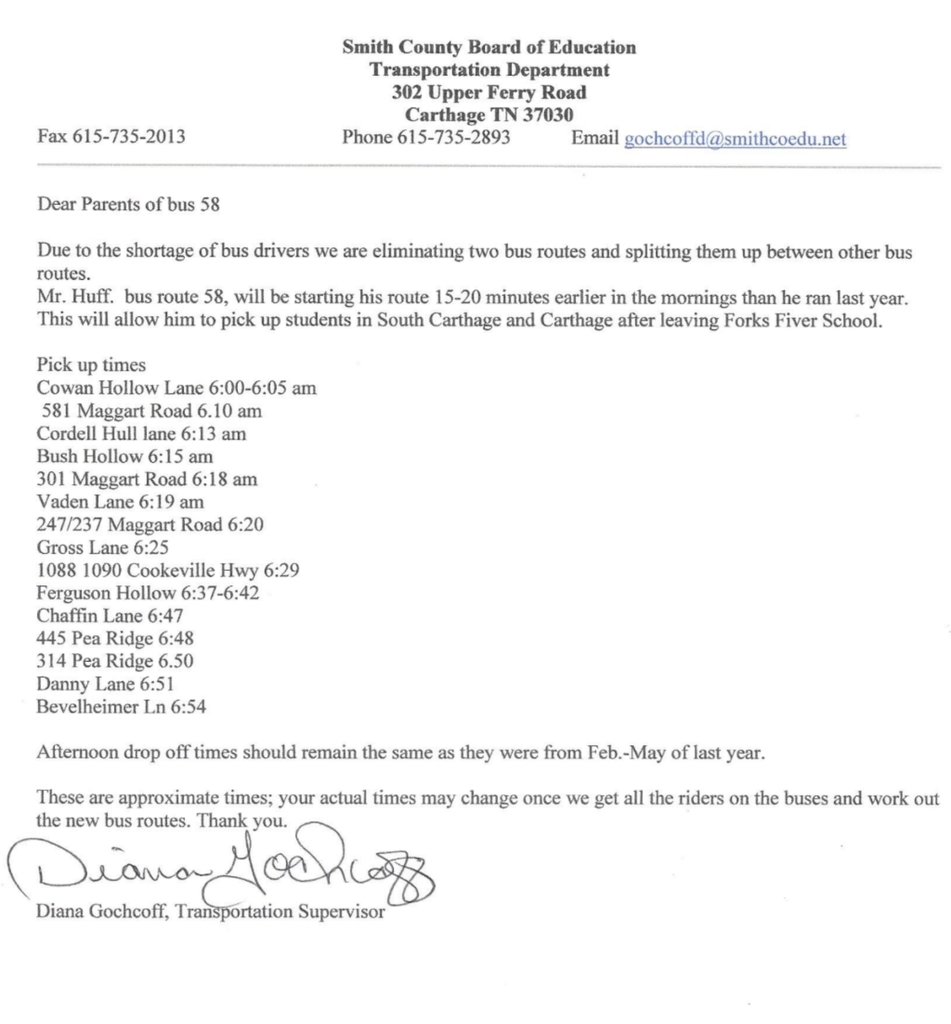 Please read the import update on busses.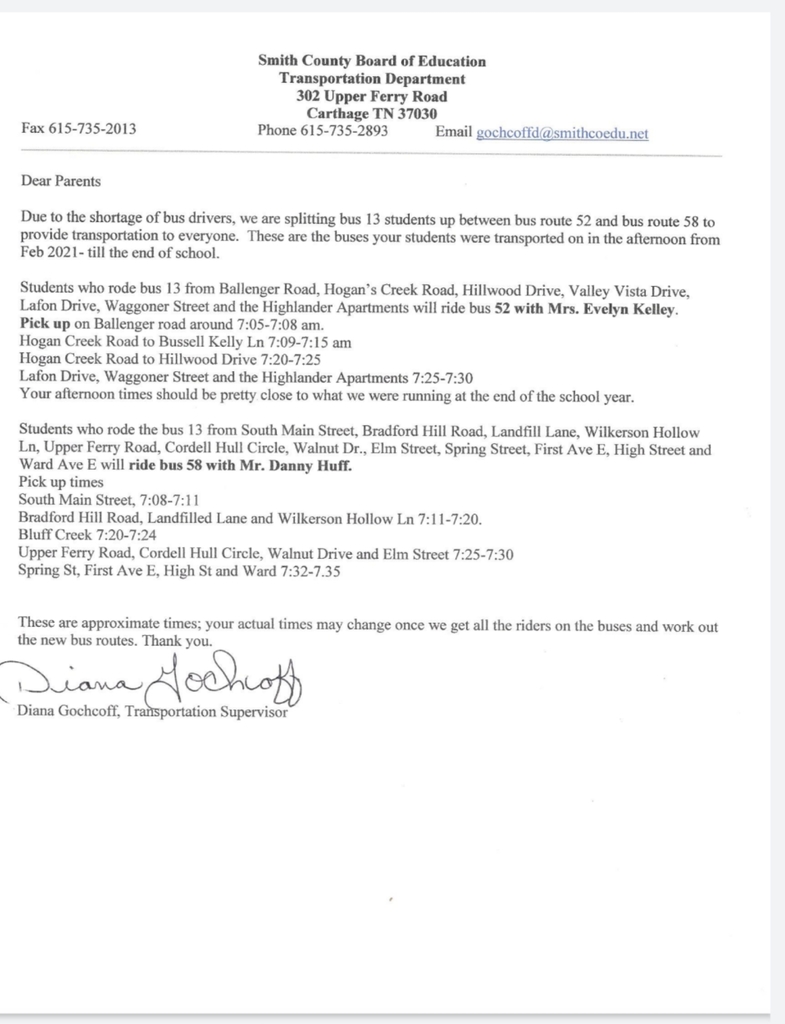 We are having Green Eggs and Ham Thursday and Friday in celebration of Dr. Seuss's birthday! Please dress up for this occasion!